F&F Workshop Editions (or Making Thoughts Real)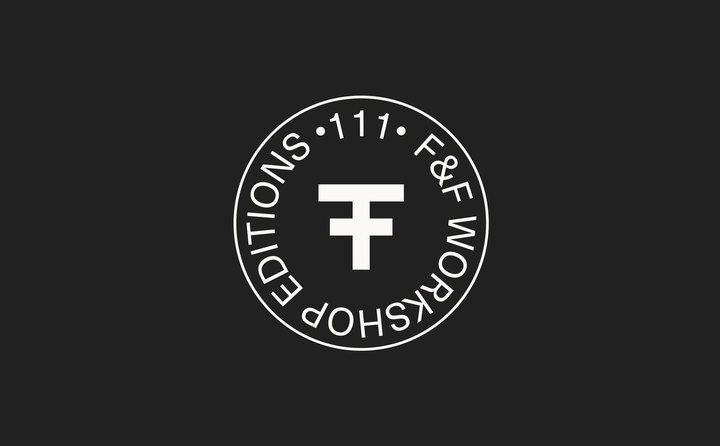 We have been thinking about making 'things', or publishing 'things' for quite some time but one thing or another got in the way. Then after we lost a pitch Fitzroy posed the question:
"Imagine if we were given our dream job, what would it be?" 
In response I imagined the following telephone conversation:
"Hello is this Fitzroy & Finn?"
"Hello, yes, how can we help?"
"We would like you to design and develop a new brand that publishes limited edition artefacts and products. These will be beautifully designed and packaged. The idea is to have a total of 23 products that result in an exhibition and publication that documents the project. What do you think?"
"Yes! That sounds really exciting, who is the client?"
"You are!"
So this is how we became our own client and established F&F Workshop Editions, as an exercise in making thoughts real and trusting our instincts. We have launched with the following editions:
001: Bitmap typeface alphabet scarf 
002: Lettering Stencil set
003: BasicForms Tshirts
007: BasicForms adhesive set
010: BasicForms enamel pin badges
The BasicForms editions are our homage to art and design schools of the past, present and future. A 100 years ago the Bauhaus formed to explore design, art and technology, which cast ripples that are still felt within art and design education and on the high street. The square, circle and triangle are synonymous with the Bauhaus, but how do these basic forms inform and shape our lives now? What do they even mean? From them all other forms can be made.
The Lettering Stencil (#002) demonstrates this principle, referencing Albers, Beyer & Tschichold's explorations with modular typography, the lettering stencils are tools that provide the user with basic shapes that when combined can create any letterform.
The BasicForms enamel pin badges are an invitation to the wearer to reconsider their relationships to these humble, expansive and fundamental forms that grace our reality. 
And the bitmap typeface scarf? Well who doesn't want one of those?!
#001: Bitmap typeface alphabet scarf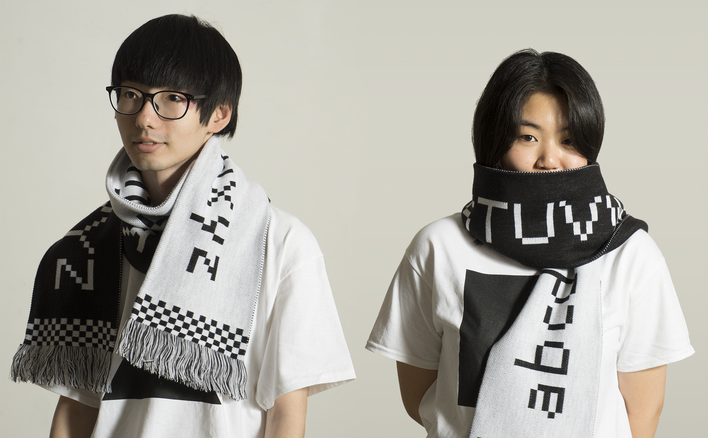 #002: Lettering Stencil Set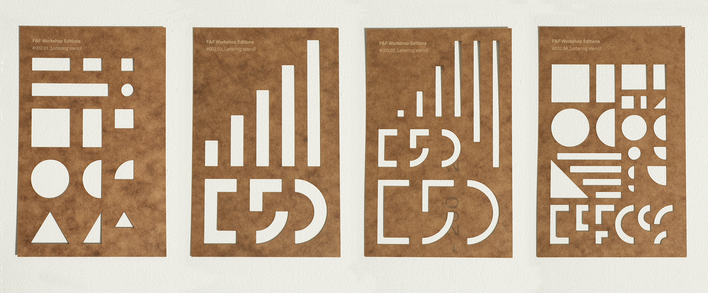 #003: BasicForms Tshirts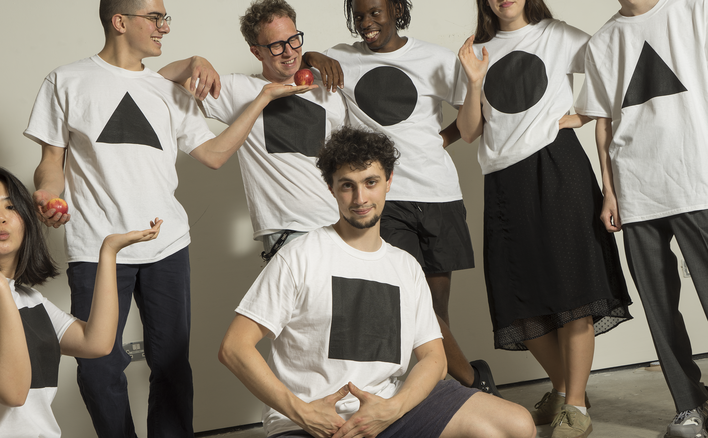 #010: BasicForms enamel pin badges