Joy Of Living Exhibition #02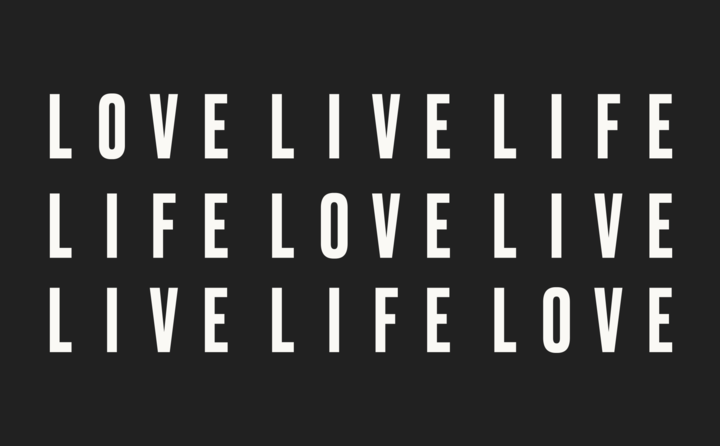 It is always an honour to be invited to participate in something worthwhile, so when Max Fraser contacted us to get involved the Joy Of Living exhibition we jumped at the chance. 
"Joy of Living 2017 was an exhibition that united designers, architects and artists in support of Maggie's Centres. More than 190 one-off artworks were created by leading talents using just three pieces of different coloured A4 paper. Asked to respond to the title 'Joy of Living', each designer produced exceptional and wildly varied collectible pieces.
Maggie's provides free practical and emotional support for people living with cancer. Built in the grounds of NHS hospitals, Maggie's Centres are warm and welcoming places, with professional staff on hand to offer the support people need to find their way through cancer."
We responded with a proposal for a permutational poem, that tessellates three four letter words that are fundamental to the Joy of Living: LIVE, LOVE & LIFE. We originally set it three columns and rows (as illustrated above) with the intention of being read either down or across, a mantra of living. However, our submission collapses these three poems into one: LIVE LOVE LIFE. To be read in any order one wishes.