American Freshman Fraternities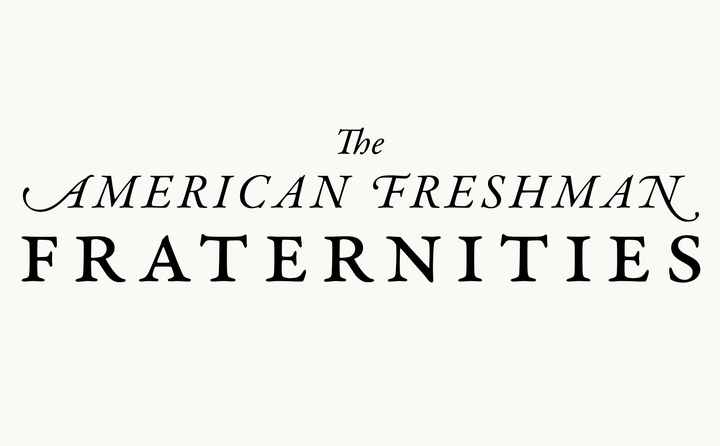 Description
Fitzroy & Finn has been immersed in the fascinating world of fashion and North American College Fraternities and Sororities. Matthew Primack the Vice President of IMG Licensing, the global sports, media and fashion agency, contacted Fitzroy & Finn to design and develop a new clothing range for their American Freshman collegiate clothing brand.
The brief was to develop 10 new and unique Fraternity and Sorority houses, each house celebrates a fundamental characteristic of young men and women. The project was extensively research driven and lead us to diverse topics such as Greek Mythology, Freemasonry symbolism and Rob Roy Kelly's seminal American Wood Type 1828—1900.
We designed comprehensive Style Guides for the application of the new Fraternities & Sororities onto various products including apparel. We have devised their Greek letter names, designed their sacred crests, written mottos and fictitious histories, defined colour palette and developed unique suites of icons… Theses Fraternities & Sororities have been applied into various apparel and can be purchased at Top Shop and other major retailers.
THE FRATERNITIES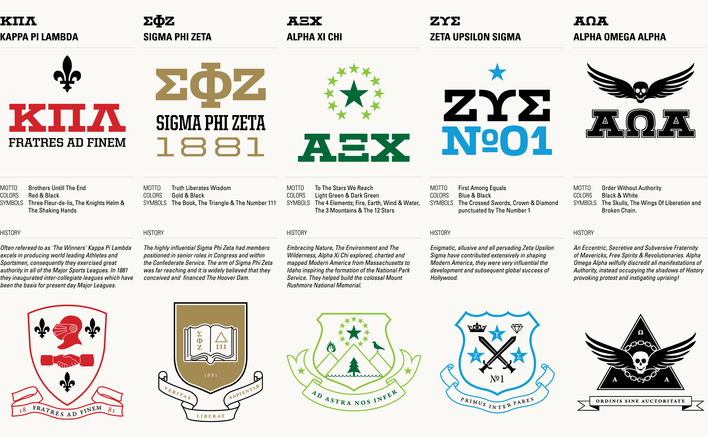 THE SORORITIES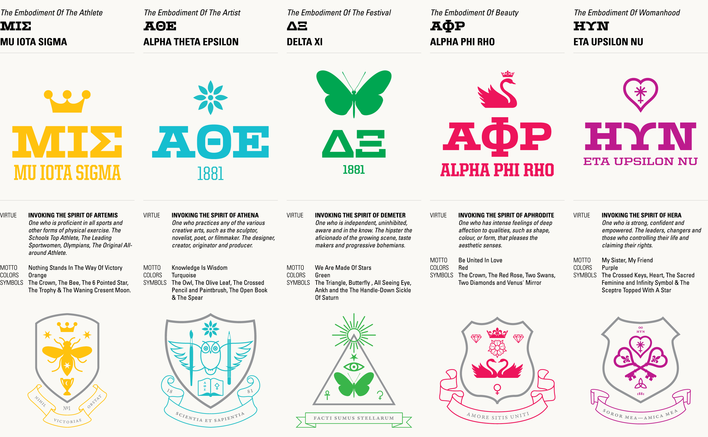 THE MU IOTA SIGMA SORORITY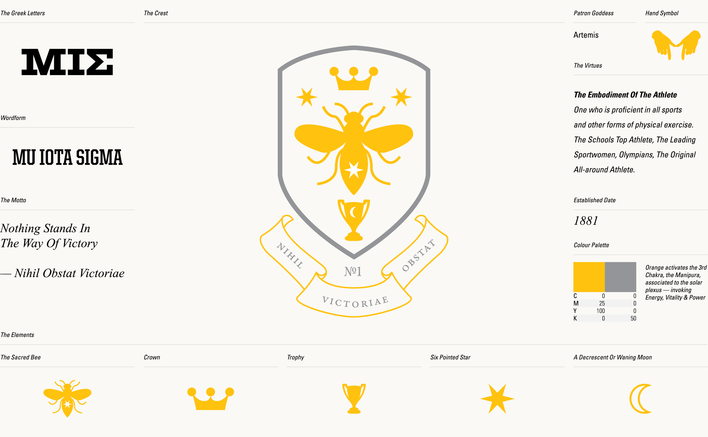 THE MU IOTA SIGMA CAP
THE SIGMA PHI ZETA RUCKSACK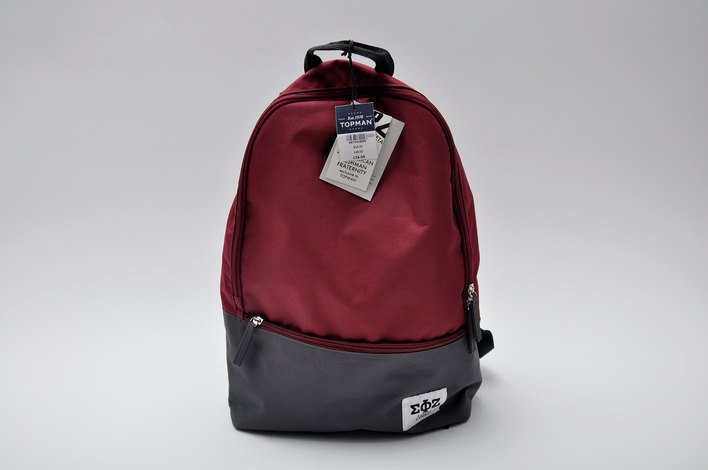 THE ALPHA OMEGA ALPHA CAP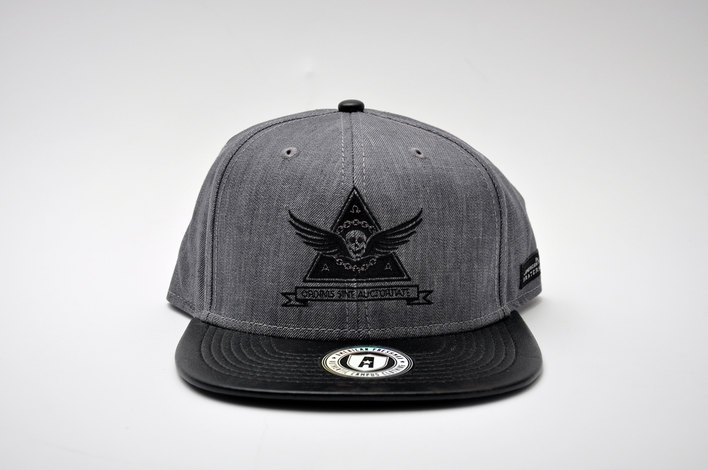 THE ALPHA XI CHI CAP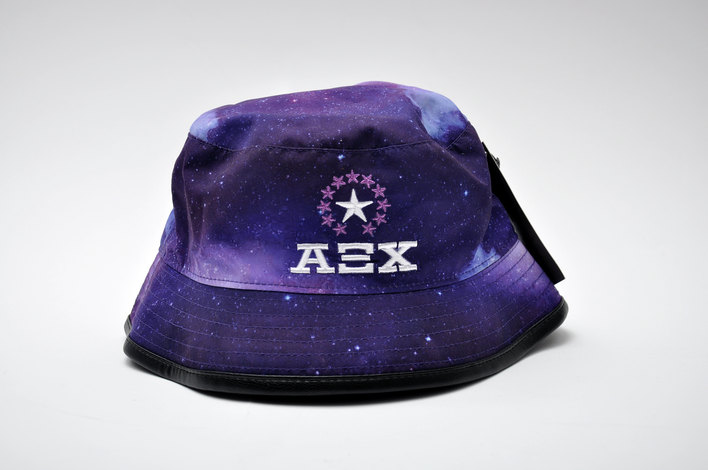 THE DELTA XI CHI CAP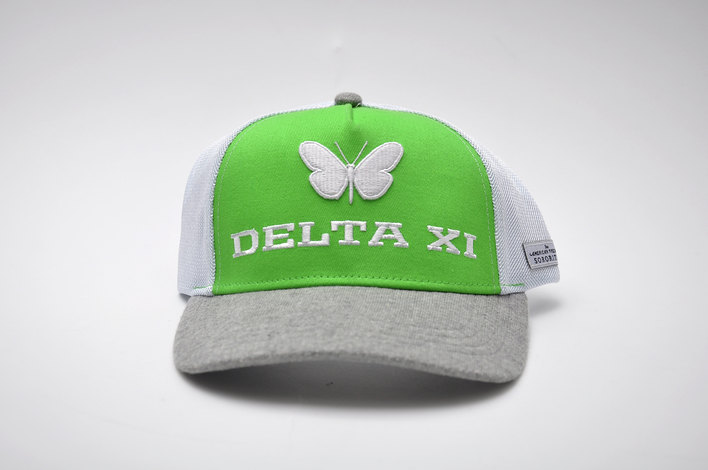 ALPHA XI CHI CAP