BBC LongRead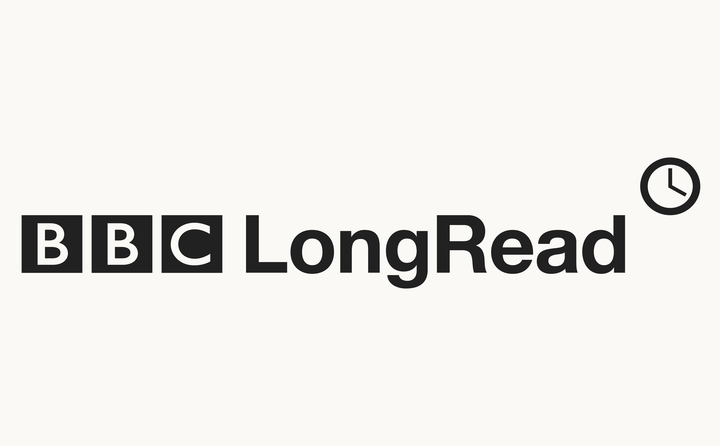 Description
We were delighted to be invited to develop and design the treatment for long-form content articles for rollout across BBC News. Long-form content are rich and engaging news articles with over 800 words, enhanced with related video, audio, photo-galleries, maps, data visualisation etc. The Long-form content reading experience makes the most of tablets and smart phones, as well as desktop reading.
The project ran over an 8 month period and we worked with a fantastic in-house BBC interaction designer and developer Simon Sinclair. We worked closely together creating a responsive prototype that explored chapterisation, navigational patterns, typographic treatments, full screen images and videos, interactive maps, photo galleries to name but a few. 
We were very interested in intergrating newspaper and magazine design devices such as pull quotes and detailed typographic hierarchies to fully utilise the capability of what is possible in code and on new platforms. These prototypes were the basis for a BBC News collaboration with Shorthand, a long-form CMS agency, with whom we built a series of BETA long-form content we designed with the great BBC News Visual Journalism team.
ON MOBILE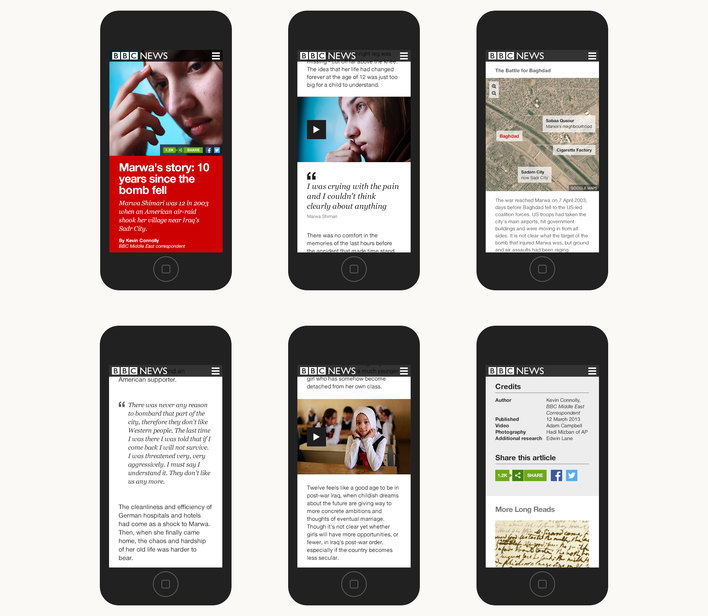 ON TABLET