BBC Reith Typography Workshop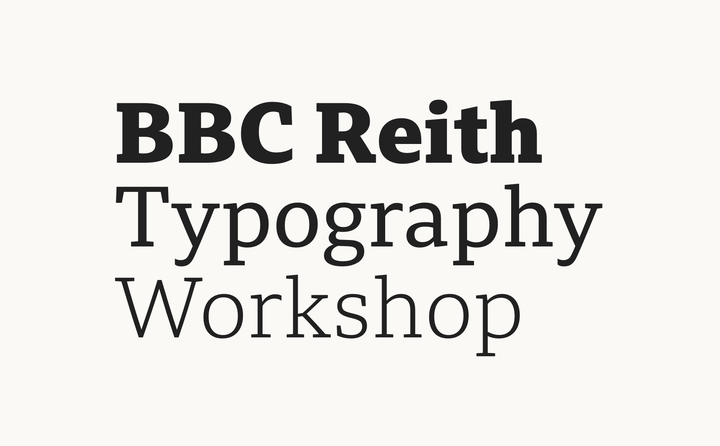 Description
The BBC has a commissioned a new typeface called BBC Reith. It was designed by the wonderful type designers Dalton Maag, you can read and watch about the design process in this article by David Bailey (Creative Director of BBC GEL & UX&D). The typeface consists of 22 fonts, in different styles (serif, sans serif & condensed) and weights (from Extra bold to Light) this variety enables a range and depth of tonality and personality that can effectively communicate different types of content to different types of audience on different platforms.
Paul was invited by Tammy Gur (Head of UX&D at BBC News & Weather) and Jimi Rowe (Creative Director of News & World Service) to write and facilitate a 4 day workshop to celebrate explore and investigate how to use the typeface across various products, services and platforms: from Sport to News to Weather to Food — from an App, to a Website to a Broadcast. The 28 participants were designers from these different areas and disaplines within the BBC.
The workshop prompted lots of great design, discussion and appreciation of the typeface! The results was turned into a printed newspaper as a document that showcased how the typeface could be used. 
Since then Paul has refined the workshop into a 1day workshop which he has ran to numerous BBC broadcast and digital designers from various products and services for the BBC Nations and Regions. Paul also adapted the workshop and ran it with his Graphic Communication Design students at Central Saint Martins, which you can read about here.
THE WORKSHOP