FamilyBrands™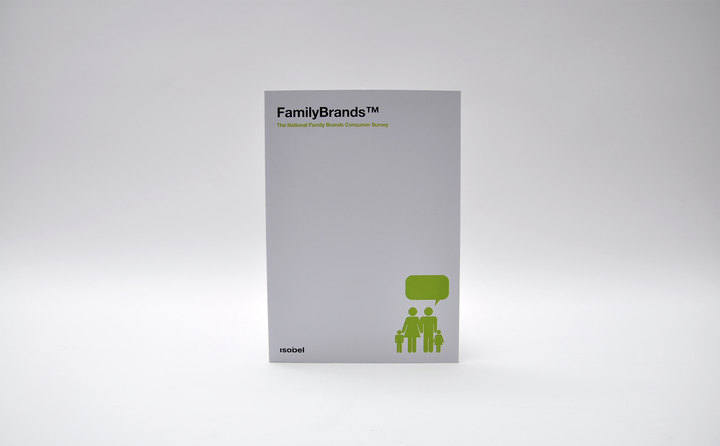 Description
Isobel, the advertising agency, invited Fitzroy & Finn to design the publication FamilyBrands™, here is a brief synopsis of the book:
What drives the behaviour of your consumers? And prospects?
If you are in the old camp and believe it is simple top-of-mind attitudes, then this book may not be for you. If however you believe feelings, relationships and associations are more important behavioural drivers, then the idea behind FamilyBrands™ should interest you. Simply put, we believe that since the family is such a strong driving force in shaping personal equity and identity, family life and family values provide a very rich and exciting area to explore in brand and campaign development.
So in 2009 we launched the FamilyBrands™ study in conjunction with YouGov, to identify the UKs top family brands. With three years data we felt it was the right time to look back and pull out the shifting trends and fluctuating fortunes of the key brands- such as Boots, M&S and Fairy. And to look at what makes a good family brand.
Which is what this book does.
EXAMPLE SPREAD 01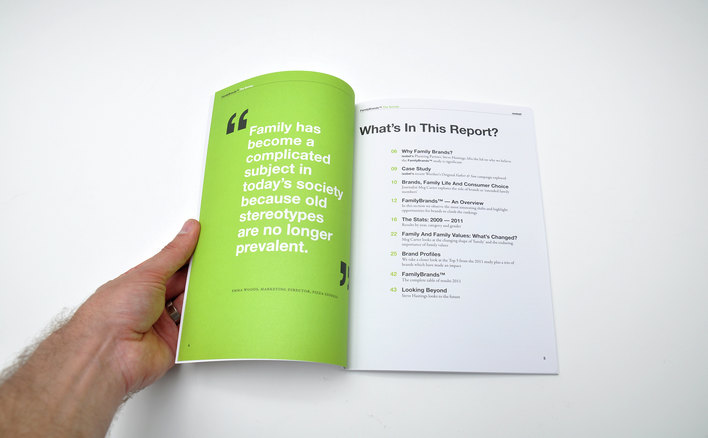 EXAMPLE SPREAD 02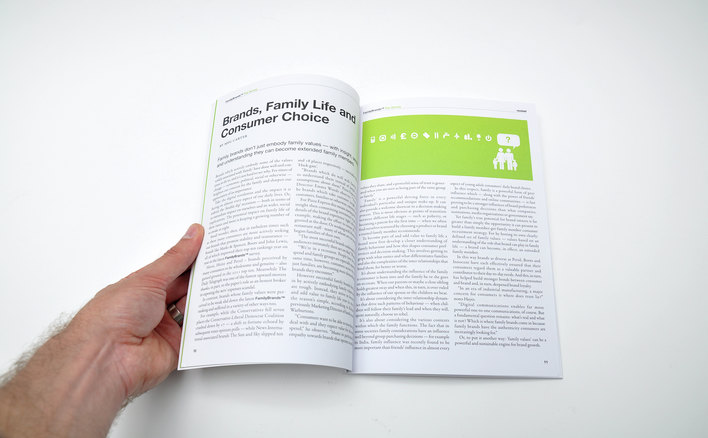 EXAMPLE SPREAD 03