Graphic Design Workshop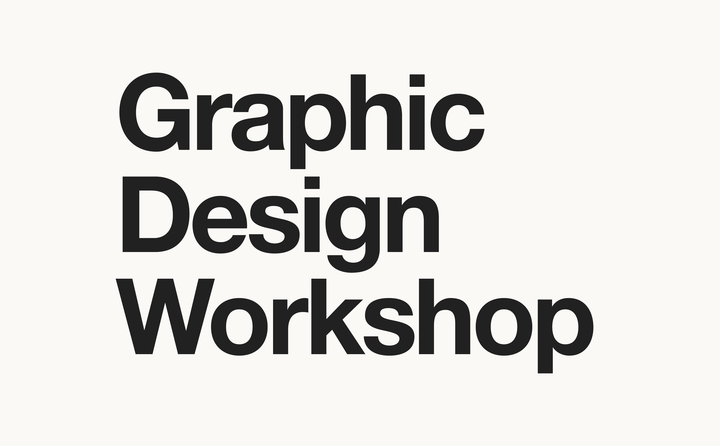 Description
Graphic Design Workshop is a training and mentoring programme that Paul has written based upon his teaching experience. The programme has been delivered to Creative Directors within the BBC UX&D team, the course runs over a 5 month period with a series of monthly Workshop Meetings and a weekly 1–1 Review for each participant. Here is a brief introduction from the course literature:
WHAT IS GRAPHIC DESIGN WORKSHOP?
workshop noun
1. a room or building in which goods are manufactured or repaired.
2. a meeting at which a group of people engage in intensive discussion and activity on a particular subject or project.
practice noun
1. the actual application or use of an idea, belief, or method as opposed to theories about such application or use.
Graphic Design Workshop is exactly what is defined above; namely a regular informal meeting through which we discuss, define and refine approaches to Graphic Design. It is a non hierarchical space and is established to enable you to develop your design practice.
Graphic Design Workshop aligns to an Action Research methodology; a process of active inquiry to problem solving. The core is research, through which one can identify the most appropriate methods, strategies and approaches that enable understanding, development and change.
HOW IS GRAPHIC DESIGN WORKSHOP STRUCTURED?
01 THE WORKSHOP MEETING
A regular Workshop in which we discuss progression, difficulties and share experiences and discoveries.
02 DEFINING THE CHALLENGE
The starting point is to identify an area of your practice that requires attention and focus. This could be a graphic design challenge that you faced within a recent project, or an particular weak point in your practice.
03 DEFINING ACTIVITIES
Through the preliminary Workshop we will define a series of actions that focus upon your challenge, these will be framed as short achievable tasks that you will carry out in an agreed time frame.
04 RECORDING PROCESS
You will maintain a detailed reflective journal, within which you reflect upon your learning / development through reflective questioning. This enables you to rationalise / externalise the process and bring something to the Workshop to discuss. In addition you will maintain a detailed sketchbook / blog that collates research material, a place to consolidate visual references and to analyse and evaluate how they operate.
05 THE OUTCOME
You will create a presentation and / or outcome to present to the wider design group — discussing the process and learning outcomes you have identified.
THE FEEDBACK
The Creative Directors who participated in Graphic Design Workshop all benefited from the programme, the course provided the opportunity to discuss and share the challenges faced within their role and organisation, with a non biased and neutral figure. Paul acted as a sounding board, and provide support for them to address and ultimately overcome the challenges they had identified.
THE 1ST WORKSHOP