Public Address System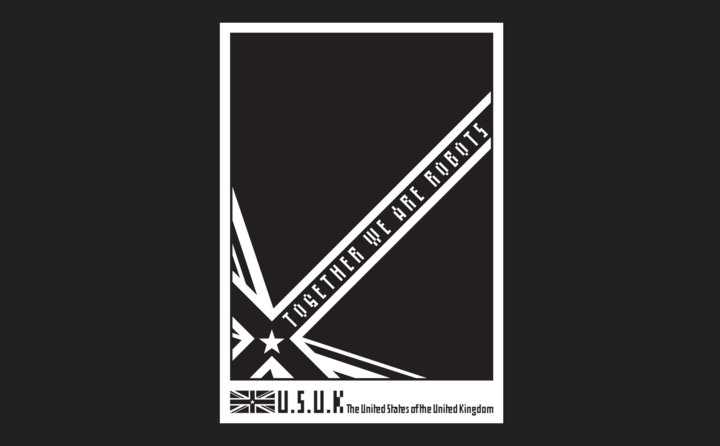 Description
Public Address System was an exhibition of A2 Poster Speeches created by 38 of the world's leading typographers and explores the role of typography representing speech. The variety of contributors ranged from Alan Flectcher, Derek Birdstall, Eric Spiekermann, Margaret Calvert to Experimental Jetset and The Designers Republic. The variety of speeches ranged from Winston Churchill to Charles Manson. We were invited to exhibit a poster, subsequently we designed the original exhibition catalogue and became editors in the book published by Images and designed by Paulus M Dreibholz, which can be purchased here.
Our poster was an attempt to illustrate a future New World Order: a presidential figure speaks to a dense crowd from a Masonic balcony and proclaims "Together We Are Robots" and he is greeted with cheers... At the time Fitzroy was reading George Orwell's 1984; we thought that Winston's world seemed particular relevant to today's society. 
Public Address System exhibited at the Henry Peacock Gallery London, February, 2003 and at GraficEurope Berlin, October, 2004. The exhibition was awarded a Certificate of Excellence from the ISTD International Typographic Awards, 2004. 
Exhibition